CCCP Press (Cambridge, UK)
2002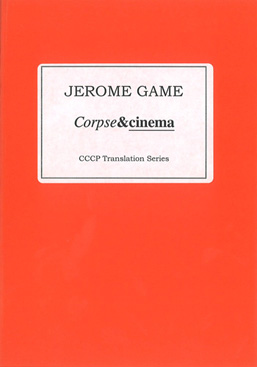 'look listen sir mister, –
I'm just doint my job
you're just doint your jon.
No, no, – I'm
you're just doint your hob
Yeah, I'm just doing your job
No, No, see – what the heck ! – I'm mean
Yeah.
y' yeah'
Jérôme Game impressed me. He's a bilingual English/​French poet. The work he presented absorbs professional languages, such as marketing speak, bureaucratic cardboard, techno talk (hi!), bringing to attention the way such text manipulates concepts and prevents external critical thought. He pulls them apart and reassembles the bits to highlight their ridiculousness.
Dylan Harris, dylanharris​.org, 15 janvier 2004